The second mix of the popular Entertainment series is hitting stores and hobby dealers such as A&J Toys. This mix include two new casting BBTF Hover Mode from the movie The BTTF Part II and James Bond 007 Toyota 2000 GT Roadster from the movie You only live Twice. Other movie releases include the well-liked '67 Camaro featured in Christine, BTTF Time Machine – Mr. Fusion which first appeared in Back to the Future and The Fast & Furious '70 Dodge Charger R/T. Check these out individually on the 2015 Entertainment page.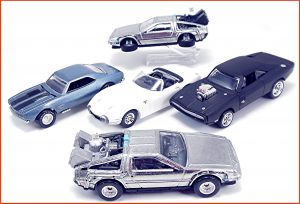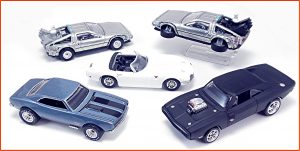 Other updates include:
The latest mainline assortment Mix P, along with the latest Character cars: DC Comics, Star Wars and Marvel.
The newest Walmart exclusive Road Trippin' cars have been added to the 2015 assortment.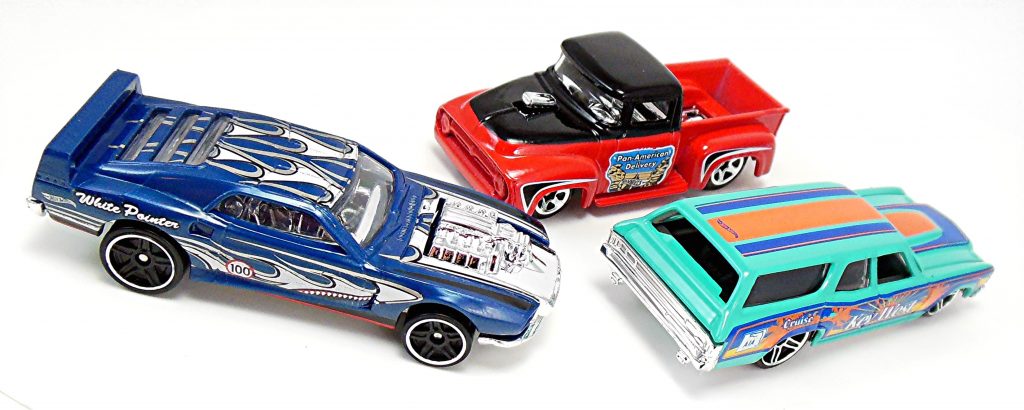 The '76 Greenwood Corvette has arrived. Check out these photos and look at the already released 2015 mail-in cars.