It's the being of the 2014 Hot Wheels mainline and it looks as if this will be the Kmart Collector Day assortment will be last of the 2013 cars. We are not expecting any new recolor models of the 2013 line in future mixes. We hope you all had a good time at Kmart and are looking forward for the 2014 mail-in line-up. The first one as of now will be in February no date announced yet.
These are the Hot Wheels Newsletter choices for the Top 5 cars in the 'B' mix.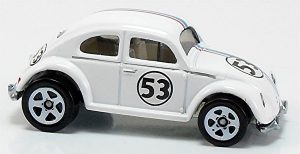 191 – Volkswagen Beetle (Herbie The Love Bug) We know it's not a new Volkswagen casting but you just gotta love Herbie. We're waiting to see more variations of Herbie.

114 – Meyers Manx – This issue is simple and sweet. Living in the Midwest it's all ways cool to see these coming down the street in the summer.


200 – Aston Martin 1963 DB5 – One of the most popular James Bond movie cars ever. It's grand to see this one making it to the Hot Wheels stable.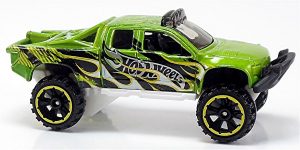 135 – Sandblaster – OK nicely done. The super is amazing but we're glad to see the regular issue was redone to incorporate the remove the roll bar and make it a part of the body.

120 – RIP ROD – The first time we looked at this we thought u-g-l-y. Now knowing it a real stunt machine created for Hot Wheels Test Facilities. We gave it a second chance, then we saw a model of it at SEMA and thought wow this is kind of cool.