The latest round of cars has the Hot Wheels Newsletter crew thinking about the top 5 picks of the 'P' Mix of cars. Here is our list of picks in no particular order . Check out all  the 2013 mainline releases so far.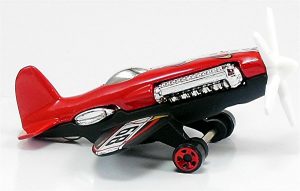 Mad Props – Introduces in 2004 it has been a staple in the line up ever since. With 29 releases including variations this one is not a disappointment. With its red, white and flat black colors and Fire department design make this a must have in any 'Fire Rods' collection.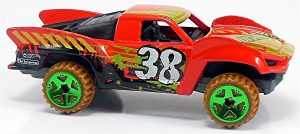 Baja Truck – With only its second release and the first time in mainline we believe this one will be quickly bought up. Not only by collectors wanting the two different greens used in the tampo but by the young collectors too. I can see this sharp looking concept truck in the sandboxes across the country.



Lamborghini Aventador J – Who doesn't like a Lamborghini? This new model for 2013 is just a gorgeous roadster in dark metal flake red and open 5 spoke wheels.



Cloud Cutter – New model for 2013 this single seat fighter jet car should spark the imaginations of children. With its heavy metal base and aerodynamic design it should fly done the track. This model will also be one of the special cars in the new video game released this fall.


'57 Chevy –  This is the second color of the car. The candy red paint and orange and yellow flames is smokin' hot. Better version then the purple.