Four new 5-Packs and 'P' case found there way to the shelves early this week. The 5-packs were found at both Target and Toys 'R' Us and Walmart 'P" case dump bins made it out before this weekend Kmart Collector Days. The four new 5-packs are: X-Raycers, Spin Storm, Graffiti Rides and Batman. In the 'P' case the New Models include Grease Rod, Custom '15 Ford Mustang and Power Surge. The Regular Hunt Rouge Hog in red and the Super is the '70 Plymouth Superbird in Spectraflame aqua.




Remember this Saturday Sept. 5th 2015 is Kmart Collector
Days look for the 'P' case Hunts and the follow Color exclusives: Honda S2000 in silver, Mazda RX-7 in grabber blue, '67 Chevy C10 in mf green and the '12 Ford Mustang in black. Check out the pictures below. The second Kmart mail-in will be the '64 GMC Panel. Check out Hot Wheels Collectors for more information and mail-in order form.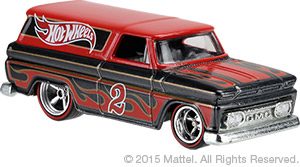 First to Market
'67 Austin Mini Van – HW Art Cars (Blue afflair black)

Humvee – Jungle Rally (Metallic green)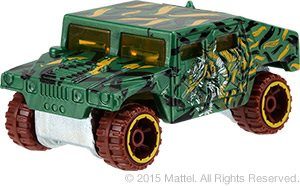 '65 Mustang 2+2 Fastback  – Then and Now (Medium grey)