Subscribe Now!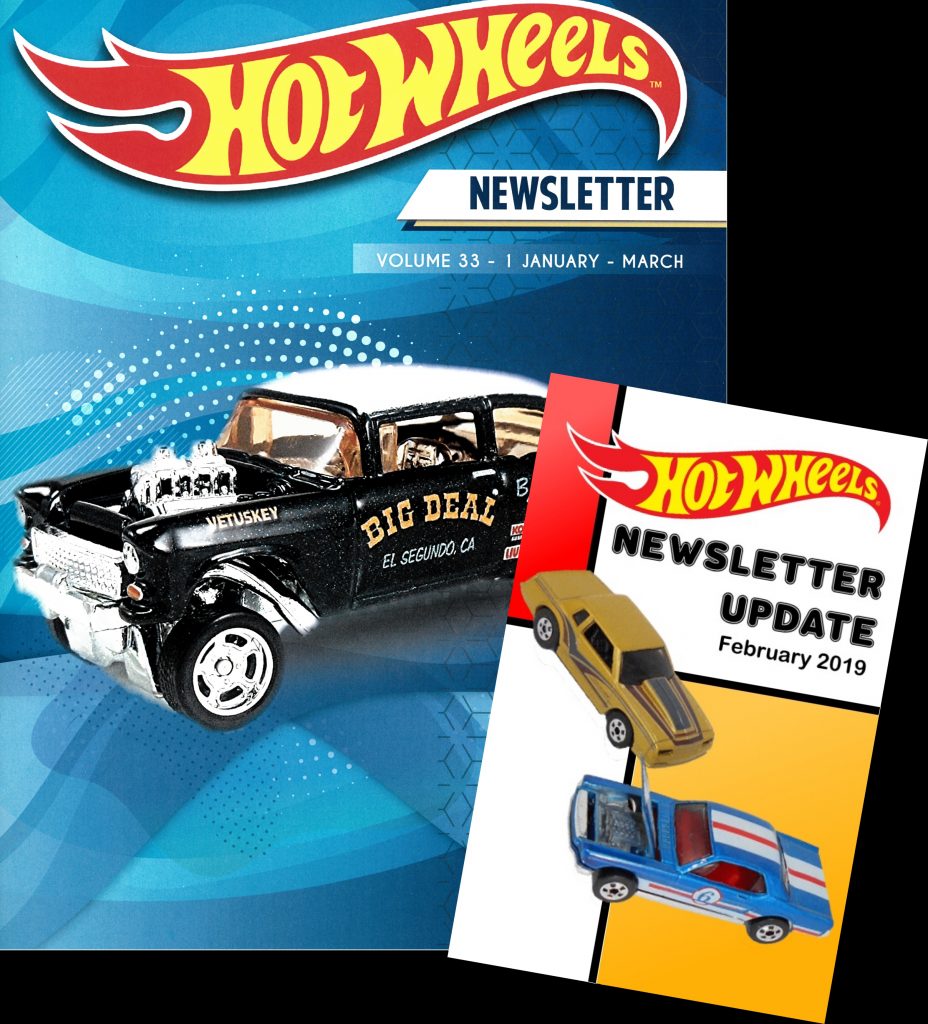 The Hot Wheels® Newsletter and Update is now in its 33rd year of publication! Each issue contains the most up-to-date information available on latest releases, promos, limited editions, variations, Collectors Club Information, and history. Find out what over 13,000 subscribers have, plus meet new collectors in your area and as far away as Canada, Germany, Japan, England and Australia! Your subscription also gives you first chance to purchase tickets to the Annual Hot Wheels® Collectors Nationals (Spring) and the Hot Wheels® Collectors Convention (Fall).
The Newsletter is available by subscription only, A subscription is a year and a half. You receive 6 quarterly 16 page issues and 5 Updates, a four to six page flyer with the latest news on variations, new releases and more, mailed between the quarterly Newsletter issues. 6 Update is included with timely renewal.
Newsletter subscribers that attend the Yearly Convention and nationals will receive a FREE special custom Hot Wheels car as a souvenir for attending.
Subscriptions are $36 for US, $41 for Canada and $52 international.  Plus PayPal fees with purchase.
Subscribe now with PayPal!
For New or Renewal Domestic (U.S.)
Subscription $38.00.
There is a $1.50 handling charge with PayPal purchase in U.S.
---
 For New or Renewal for Canada Subscription $42.00.
There is a $1.60 handling charge with PayPal purchase in U.S.
---
For New or Renewal of an International Subscription $54.00 
There is a $2.00 handling charge for international subscriptions.with PayPal purchase.
---
To subscribe by mail download and print the a New Subscription form