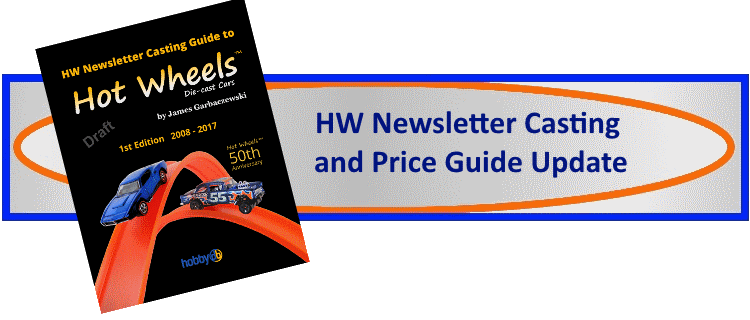 Thanks so much to those of you who pre-ordered a copy of the HW Newsletter Casting Guide 2008-2017! We wanted to send out a quick update of where we are at with the publishing process –
As you may have guessed, we've run into a bit of a delay with publishing. Our estimated date was originally the end of January, and it's now looking like the book will not ship until the end of February or early March.
So what caused the delay? Well, this is actually the good news. Over the past month, we've added an additional 50 pages of model cars to the book. This means that you got a stellar price when you pre-ordered!
The new book price has not been determined yet. I'm working with a local publisher to try to get the book out to you as quickly as possible.