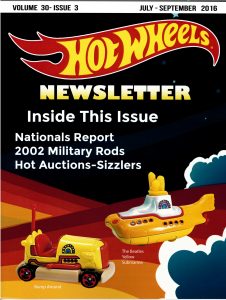 The latest Hot Wheels Newsletter is out. Included is a Ticket Form to buy your 30th Annual Hot Wheels Collectors Convention tickets for the upcoming convention.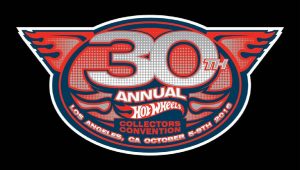 The 30th annual Hot Wheels Collectors Convention, put on by Collectors Events Unlimited LLC, will be held Wednesday through Sunday, Oct. 5 to Oct. 9, 2016, at the Los Angeles Airport Marriott Hotel. Click the logo above for more details and to register for the event.
Become a member of the Hot Wheels Newsletter before September 15 and receive a special Hot Wheels Newsletter souvenir car made especially for this event. Only subscribers will get this car FREE for just attending.