SDCC Exclusive: Action Comics No. 1 Hot Wheels set!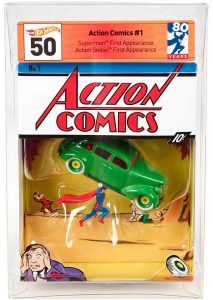 Coming in July 2018 from Mattel, the world's most legendary Superman comic comes to life as a 1:64 scale offering from Hot Wheels! Featuring incredible detail and packaging recreating the first appearance of the Man of Steel, this limited edition set is a must have for Superman fans!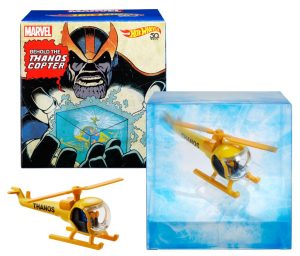 Another Hot Wheels San Diego Comic Con Exclusive for 2018: the Thanos Copter. Back in 1979, he appeared in the comic, "Spider Super Stories #39" with what is known as the Thanos Copter. Hot Wheels captures another obscure comic vehicle once again with Thanos, piloting the helicopter. It comes packaged in its own Cosmic Cube. (Tesseract)
Both of these will be available at next month's Comic Con in San Diego.