Join Us for the Hot Wheels 50th Anniversary celebration!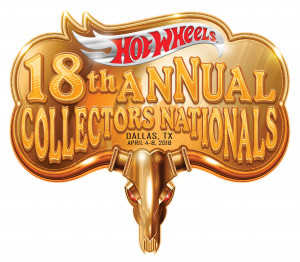 The 18th Annual Hot Wheels Nationals.
April 4th – 8th, 2018
Ticket Still available
Join the Hot WHeels  Newsletter and receive a FREE Custom Hot Wheels car only available to Newsletter subscribers that join us at the nationals.


Hot Wheels Newsletter souvenir car done by Chris Stangler's Customs.
To subscribe to the Hot Wheels Newsletter Click Here.
Go to Collectors Event Unlimited for more information.
Stop back to check out the 18th Nationals souvenir cars